Themed menu in celebration of the King's coronation for our Chesterfield Royal Hospital patients
On Saturday, 6 May our patients will enjoy a Coronation themed menu including sandwiches, casserole and a selection of desserts. The full menu can be found below.
The fantastic Sodexo team will also be making the 'Coronation Quiche' for colleagues and patients to enjoy, and our Nightingale patients will enjoy a tea party in the afternoon.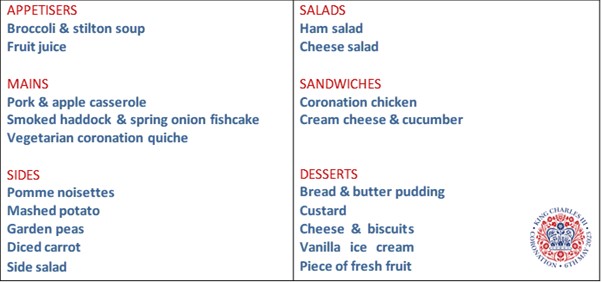 Posted in DSFS News